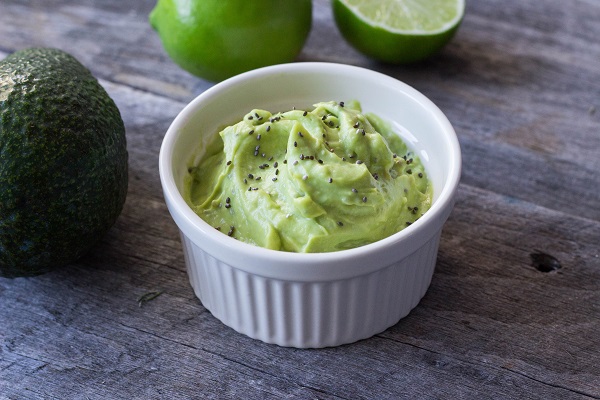 Hooray for spring! We are celebrating the season by creating this creamy, dreamy, vibrant green guacamole recipe with roasted garlic and chia seeds!
If you haven't tried roasting a bulb of garlic in the oven before, you're in for some fun. Just cut the top of the garlic bulb off, leaving the surface of the cloves exposed. Drizzle some olive oil over it, wrap it in some aluminum foil, and bake it in the oven. Voila! Roasted garlic has a gentler flavor than its raw counterpart, with a hint of sweetness. The garlic becomes thick and creamy when roasted, which makes it perfect for our guacamole recipe!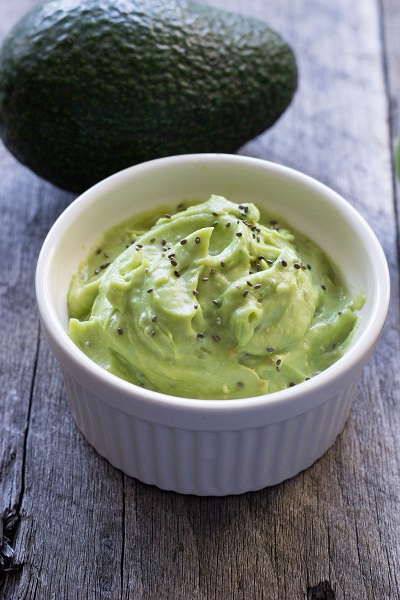 Just add a touch of fragrant lime zest and a sprinkle of chia seeds to turn this guacamole up a notch. This is officially the best guacamole we've ever tasted! And that's saying a lot, coming from two Texans. We know our guacamole.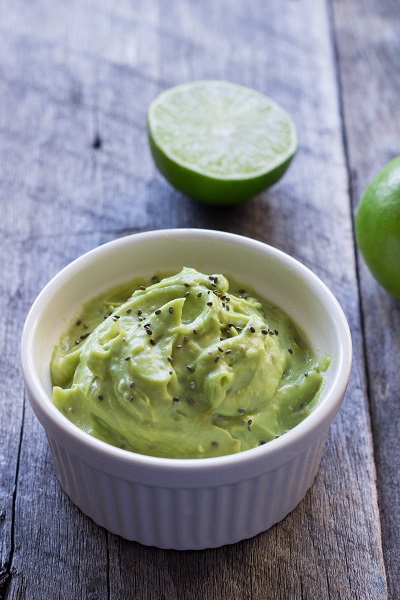 We hope you enjoy our superfood guacamole recipe. Happy Spring!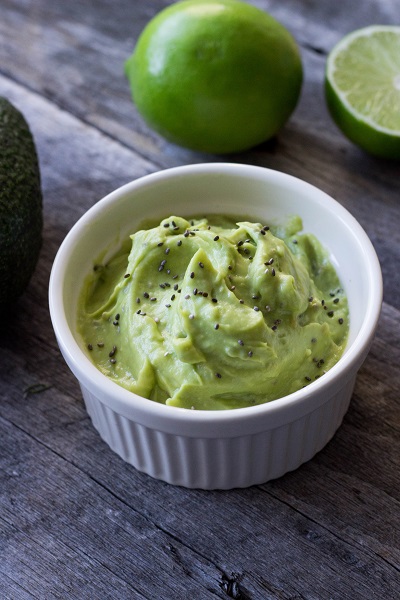 Roasted Garlic and Chia Guacamole notes:
-This guacamole is a great dip for chips and sliced veggies, such as carrots and radishes.
-To remove the garlic from the cloves after it has finished roasting, let the garlic cool and simply squeeze the cloves. The garlic will come right out.

Roasted Garlic and Chia Guacamole
Ingredients
1 bulb roasted garlic
1 ripe avocado
2 tbsp diced onion
½ tbsp lime
zest of ½ lime
1 tsp chia seeds
salt to taste
Instructions
Preheat oven to 400 degrees F.
Cut off the top of the garlic bulb and drizzle with extra virgin olive oil. Wrap the bulb in aluminum foil and bake on a baking sheet for approximately 30-40 minutes.
After the garlic cools, squeeze the roasted garlic out of the cloves.
Add the garlic, avocado, lime juice, lime zest, and chia seeds to the food processor and puree until smooth.
Stir in the diced onion and salt and serve!