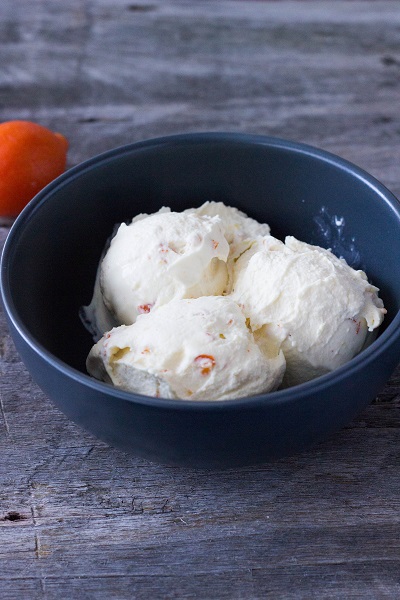 Things just got a little interesting in the ETG kitchen. I've been reading a ton of amazing cookbooks lately, and now I'm determined to become a top chef. Goodbye, boring vanilla and chocolate ice cream. Hello, kumquat ice cream! I want to play with the big kids now, and I'm looking at you, Daniel Boulud.
I was on a mission and scooped up a bunch of these cute kumquats at the grocery store. I was feeling like a gourmet chef until Tanney pointed out that they weren't kumquats. Of course, she was right. She's always right. Grrrr! They were orangequats, a cross between a mandarin orange and a kumquat. Alright, fine, so maybe I'm not ready to become a top chef just yet!
Top chef or not, we all deserve a gourmet treat once in awhile. Kumquats and orangequats are in season now, so if you see them in stores, you should definitely grab some!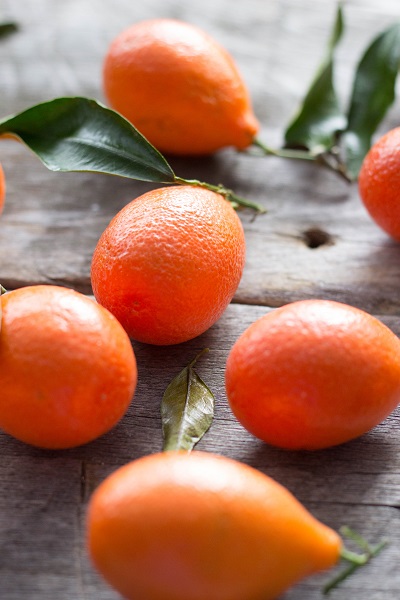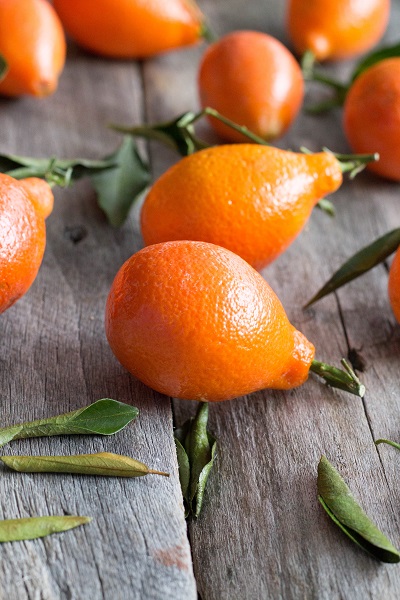 I tried this recipe with both orangequats and kumquats, and they were both delicious, with the perfect amount of tartness and sweetness tickling our tastebuds.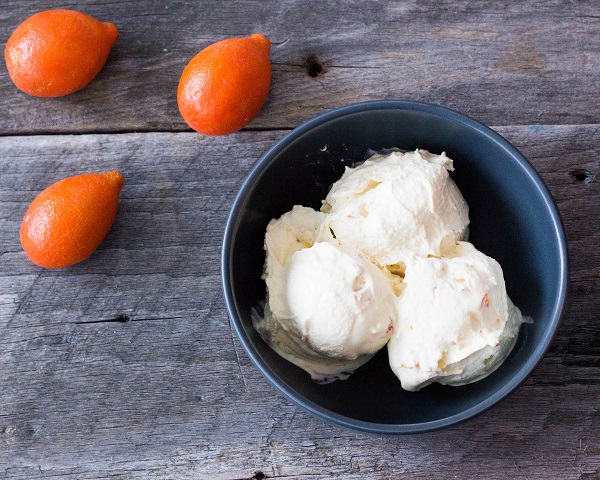 Have you ever tried a kumquat or orangequat before?
Kumquat Ice Cream notes:
-I used our Candied Kumquats recipe to make this ice cream. I placed a small jar of this in the refrigerator to let the flavors infuse for a citrusy punch!
-The texture resembles soft serve ice cream.
-You'll want to lick the blender, it's that good.
-I always keep our ice cream maker bowl in the freezer so that I can have unlimited ice cream making potential!

Kumquat Soft Serve Ice Cream
Ingredients
1 cup milk
1 cup heavy cream
scant 1 cup candied kumquats
Instructions
Freeze the ice cream maker bowl the night before you plan to make the ice cream.
Blend all of the ingredients together in a blender
Freeze according to the ice cream machine manufacturer's instructions. It will be ready in about 20 minutes!