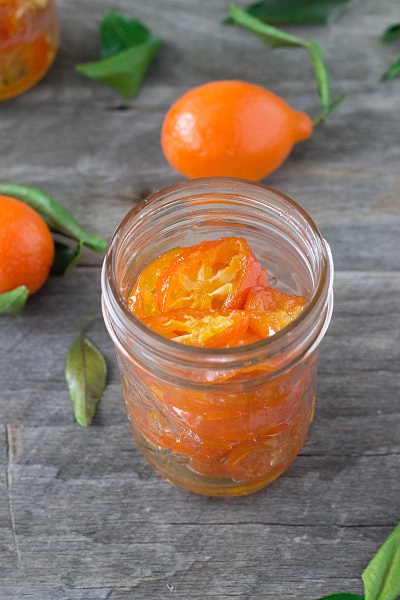 Candied kumquats are awesome. Why do we need them in our lives? The answer: just because.
1. Because they are absolutely addictive. You can eat them straight up like candy- we've tried it. The flavor is too delicious and complex to even describe in words- initially sweet, then an explosion of citrus in the mouth.
Tanney: "It tastes like an orange lifesaver, but a thousand times better."
2. Because they are cool. Who else has candied kumquats in their lunch box? Only the cool kids.
3. Because they are fancy. Whip up a handful of these babies, sprinkle them on desserts or in cocktails, and impress everyone in sight. "Are those mini oranges? Nope, just candied kumquats."
4. Because they are portable. Who wants to bother with slicing and peeling, when you can just pop one in your mouth on the go!
5. Because kumquats are small, cute and irresistible. Move over, cute animal pics. Kumquats are where it's all at.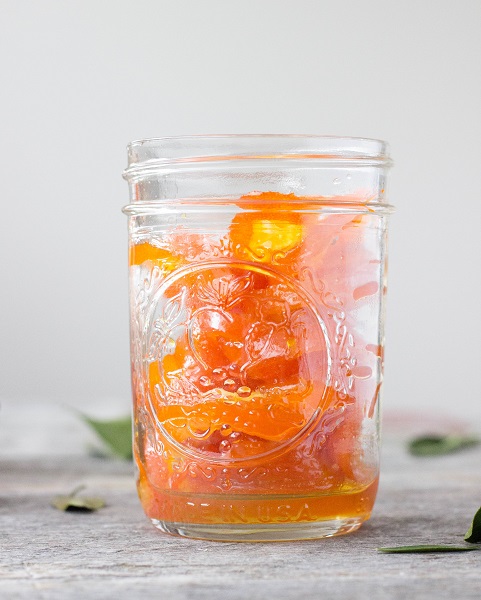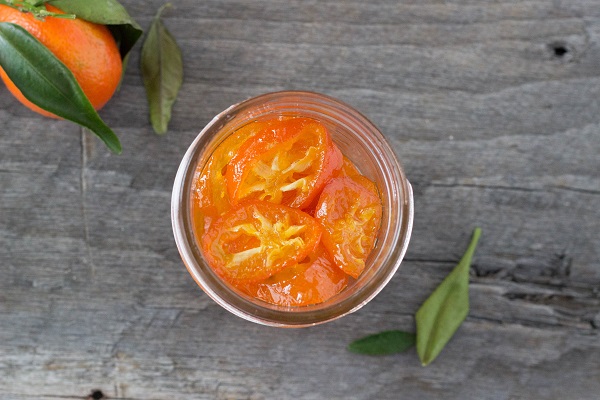 Candied Kumquats notes:
– You can use the kumquat simple syrup to make delicious drinks. It's best if you use the syrup the same day, otherwise it will thicken over time.
-If you like this recipe, you'll love our Kumquat Soft Serve Ice Cream

Candied Kumquats
Ingredients
4 cups of diced kumquats (approx 1 lb), with the seeds removed
2 cups of sugar
1 cup of water
Instructions
Combine the water and sugar together in a pot and boil the mixture over high heat. Turn the heat down and simmer for another 5 minutes. Add the kumquats and simmer for 10 more minutes.
Hold a strainer over a bowl and drain the kumquats.
Place the syrup back into the pan and simmer for approx 5 more minutes to thicken it.
Place the kumquats and the syrup together in a mason jar!