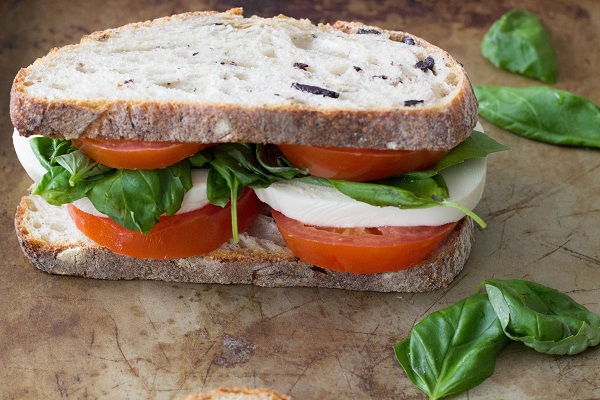 I haven't had a chance to travel much because I have been so busy with work, but Italy is definitely one place that I hope to visit soon. The art, the culture, the fashion, the food, the capuccino, the gelato, the pasta… seriously, who wouldn't drop everything and go to Italy if given the chance?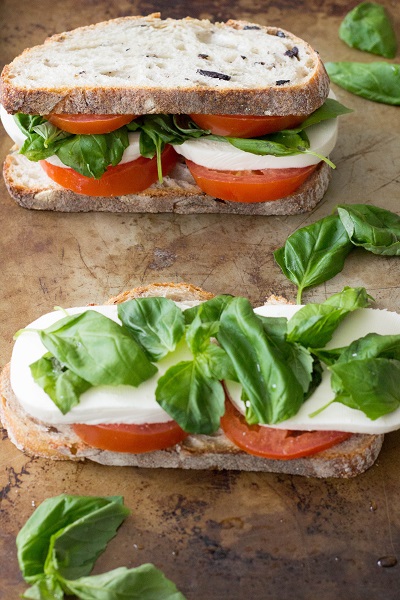 As the saying goes, when in Rome, do as the Romans do. I'm in Boston, but I'll still do what the Romans do anyway! The closest thing I have to Italy is the fresh basil, mozzarella cheese, tomatoes, and bread on my countertop- all the makings of a caprese sandwich! The beauty of a caprese sandwich is that it's simple to make, yet satisfying. Light yet filling. A little bit of Italy, or what I imagine Italy would be, in every bite.
Enjoy this caprese sandwich for lunch while dreaming of walking through the streets of Rome.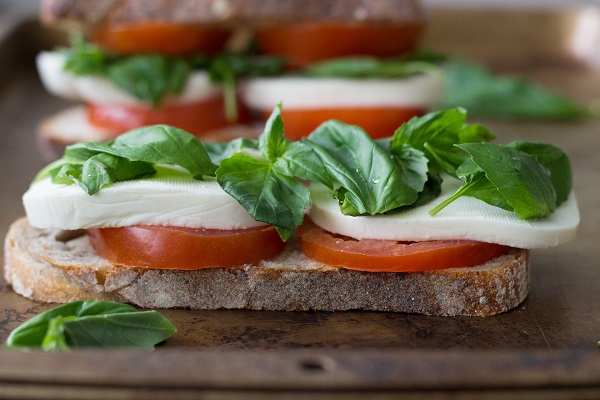 Have you ever been to Italy? Would love to hear about your travel adventures!
Caprese Sandwich Notes:
-Feel free to add pesto to this sandwich to make it extra yummy
-I haven't tried toasting a caprese sandwich before, but the idea of melted mozarella cheese sounds delicious. If you try this, let me know how it turns out!

Caprese Sandwich
Ingredients
½ loaf of bread, sliced (I used olive bread in this picture)
½ ball of fresh mozarella, sliced into rounds
1 tomato, sliced into rounds
fresh basil leaves
salt and pepper, to taste
pesto (optional)
Instructions
Stack the mozarella, tomato, and basil leaves on top of a slice of bread.
Season with salt and pepper.
Top it off with the other bread slice. Feel free to spread pesto on the slice of bread!