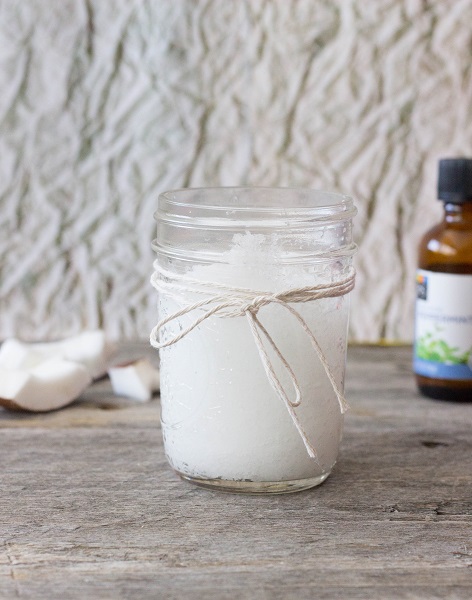 At the end of a long day, my feet definitely need some TLC. After being stuffed into shoes and pounding the pavement day in and day out, it's time for our soles (and souls) to have a nice, long. relaxing soak.
This pampering and rejuvenating peppermint foot soak just has three ingredients: epsom salt, peppermint essential oil, and coconut oil.
Epsom salts have been used for ages to soothe achy feet and muscles.  They easily dissolve in water and keep your feet looking pretty instead of turning into prunes when soaking them in water. Did you know that if you add enough epsom salt in water, your body will actually float? Maybe we should add more salt into this foot soak to try out levitation!
The coconut oil in this foot scrub softens rough skin patches. Coconut oil is one of my favorite moisturizers because it helps lock in moisture in the skin.
A drop of peppermint oil adds a refreshing scent, improves circulation, and energizes tired feet. It gives feet a much needed pick-me-up!
Put them all together, and you have the perfect treat for your feet!
Hey, that rhymes. Should we keep going?
Give me a beat!
Hey, feet!
Sorry I haven't been treating you so sweet,
It's time you deserve a treat,
So I whipped up something that's neat,
If you like this post… tweet, tweet!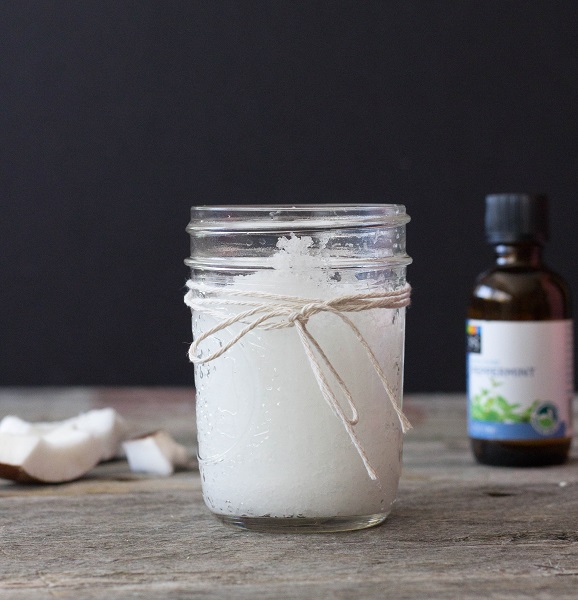 Tanney: *walks in on Josie soaking her feet* "Are you doing that because your feet stink?"
Peppermint Epsom Foot Soak notes:
-If you use this in the shower or tub, it might make the floor slippery. It's best to use this in a separate foot basin.

Peppermint Epsom Foot Soak
Ingredients
½ cup epsom salt
2 tbsp coconut oil
1 drop peppermint essential oil
Instructions
Fill a basin with warm water and add the ingredients into the water. Relax and soak for 10 minutes.