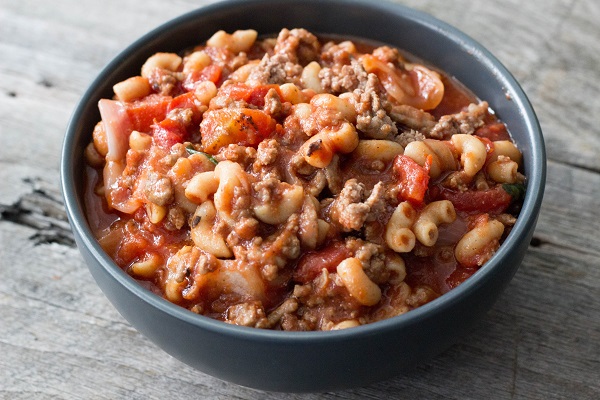 As a kid, I couldn't get enough of Chef Boyardee's beefaroni!
With his tall hat and white apron, Chef Boyardee is actually Ettor "Hector" Boiardi, an Italian immigrant who moved to the US. He worked his way up to head chef at the Plaza Hotel in NYC. President Woodrow Wilson loved his food, and asked Boiardi to cater his wedding reception as well as a welcome reception in the White House for returning World War I soldiers. Boiardi later started his own restaurant on Cleveland, OH, where the food was so good that customers couldn't get enough! He started filling empty milk bottles with his special sauce so that they could enjoy hearty Italian meals in the comfort of their own home.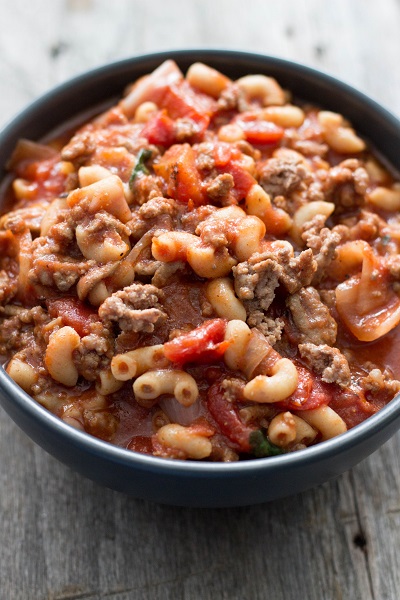 Before Boiardi knew it, he was importing Parmesan cheese from Italy, selling cases of tasty sauce in jars, and a company was born. The US Army commissioned him to serve rations during World War II, and he was awarded a gold star of excellence from the United States War Department for his war efforts.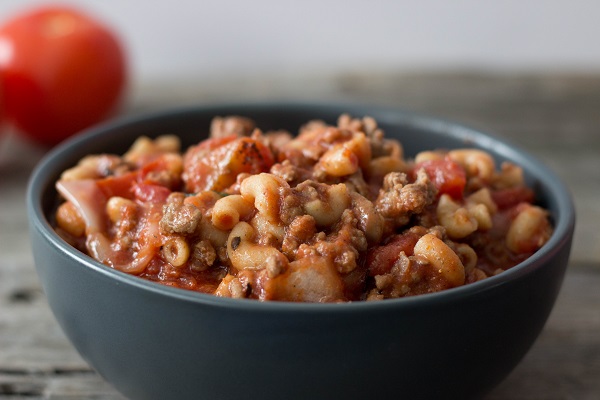 Our homemade beefaroni is a homage to Chef Boyardee!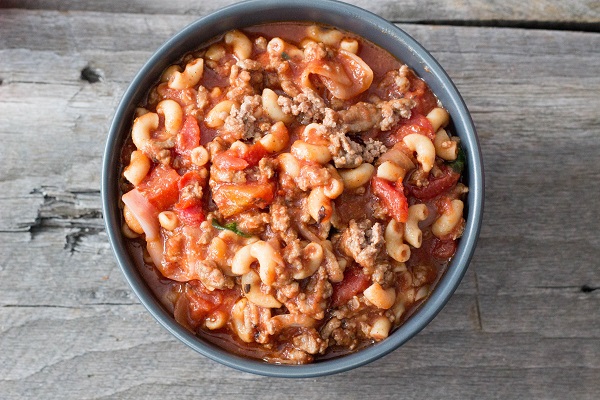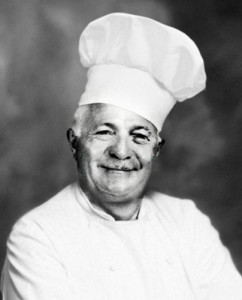 Homemade Chef Boyardee Beefaroni Notes:
-Feel free to substitute ground turkey for ground beef.
-This recipe freezes well so feel free to make a big batch.

Homemade Chef Boyardee Beefaroni
Ingredients
1 can (15 oz) tomato sauce
1 cup elbow noodles
1 lb ground beef
1 small onion, diced
2 cloves garlic, diced
1 can (14½ oz) diced tomatoes
pepper to taste
4 fresh basil leaves, chopped
seasoning salt to taste
1 cup shredded cheddar cheese
Instructions
Preheat the oven to 350 degrees F.
In a skillet, brown the beef over medium heat. Add the onion to the skillet a few minutes later, followed by the garlic. Drain the beef after it has finished cooking.
Cook the pasta in a separate pot.
Line a baking dish with parchment paper and add the basil, tomatoes, tomato sauce, salt, and pepper. Add the pasta, the cooked beef mixture, and ¾ cup of shredded cheese to the baking dish and stir to combine all of the ingredients together. Top with the remaining ¼ cup of cheese and bake until golden brown, approx 30 minutes.