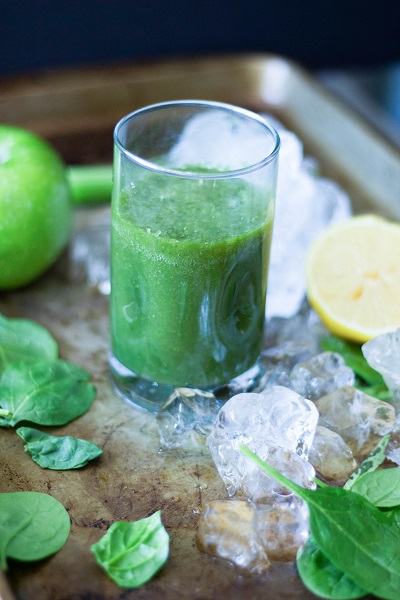 How do all of the top supermodels get their glowing skin and amazing physique? I ever so casually glanced at Gisele's Instagram the other day hoping to learn some tricks of the trade, and noticed that she posted a picture of ingredients to make green juice! Purely in the name of research of course, I also googled other Hollywood celebs and was surprised to find that everyone from Mindy Kaling to Ryan Seacrest is a fan of green smoothies. A-ha!
I've been chugging down a few green drinks lately too, and although I still don't look anything like Giselle, my skin definitely glows a bit more! My mom always said that a car can't run without gasoline and similarly, we should put good fuel in our bodies. Taking Mom's advice to heart, I have been trying to run on green gasoline lately instead of peppermint chocolate cookies… although mint is technically green right?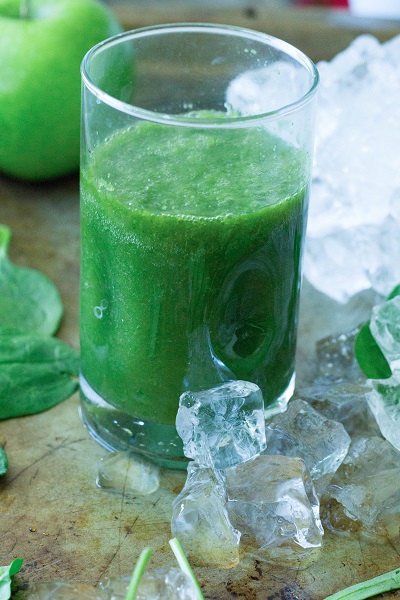 If you haven't had a green drink before, it kinda might taste like grass from your front yard. In fact, my sister named this electric green drink "The Shire" in honor of the lush green patch of Middle Earth in J.R.R. Tolkien's The Hobbit! Don't worry, my tastebuds have gotten used to the taste over time and now I actually look forward to my daily dose of Mother Nature's energizing elixir. Plus, the more green smoothies I drink, the more peppermint cookies I can eat, right? Life is a balancing act.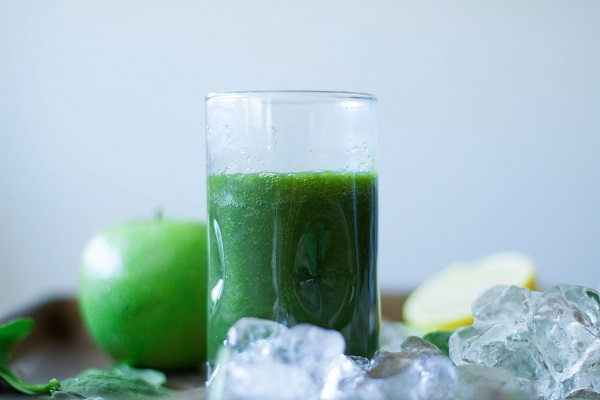 Tanney: "That looks like pureed grass clippings in a glass."
Josie: "Just shut up and drink it."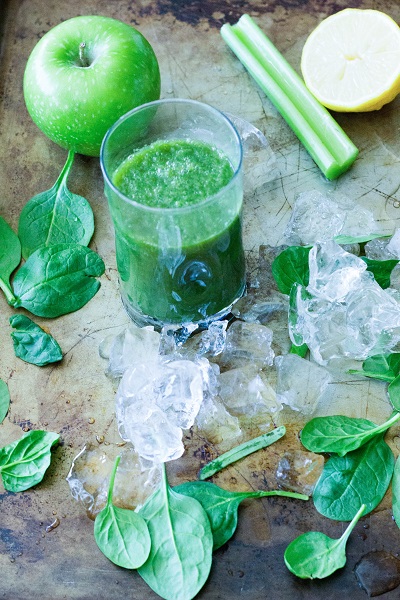 Have you ever had a green smoothie before? If so, what are your favorite ingredients to use in your green juice or green smoothies?
Green Smoothie notes:
-If you have a juicer, feel free to use these ingredients to make a refreshing juice instead!

Green Smoothie
Ingredients
1 granny smith apple, peeled and seeds removed
1 rib of celery
2 handfuls of spinach
1 banana, light yellow in color (not too ripe but not too green)
water
1 inch ginger
1 squeeze of lemon
Instructions
Blend all the ingredients together! It's best to put the spinach in last so the leaves do not get wrapped around the blender's blades.