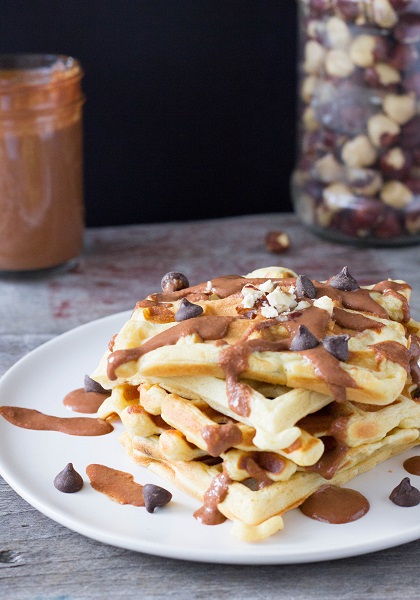 Weekends are the best. I get to catch up on much-needed sleep, but more importantly, I get to pull out the waffle maker.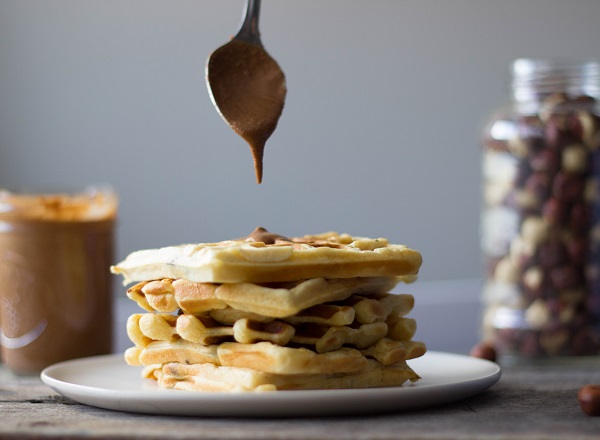 My weekend philosophy is to float out of a dream and float right back into another one, with each bite of these yummy chocolate chip waffles. Drench the waffles in homemade nutella, and it'll be a match made in heaven.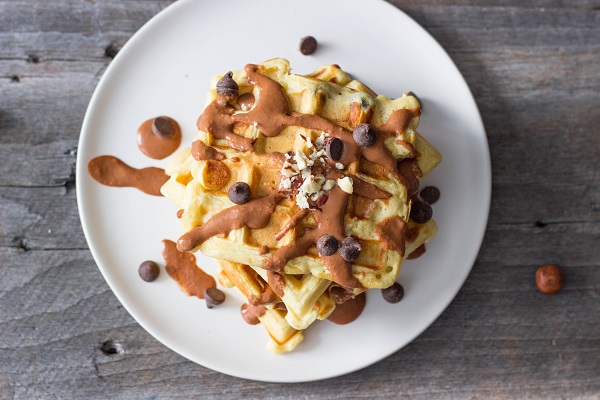 What is your favorite weekend breakfast treat?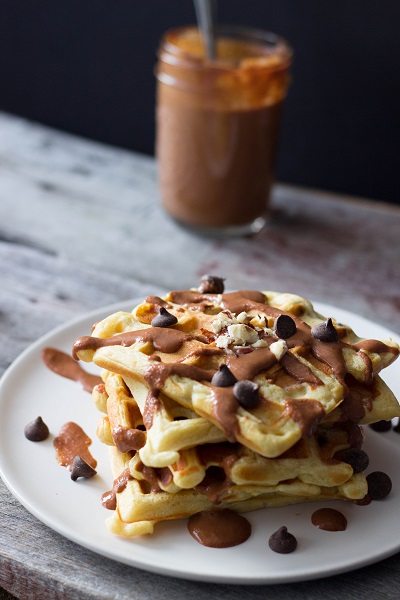 Chocolate Chip Waffles with Nutella notes:
-These chocolate chip waffles freeze well and taste even better after defrosting
-Here's our recipe for Homemade Nutella!
-If you like this recipe, try our Peanut Butter Chia Pudding with Nutella

Chocolate Chip Waffles with Nutella
Ingredients
1.5 cups all-purpose flour
½ teaspoon salt
2 teaspoons baking powder
½ teaspoon baking soda
2 teaspoons vanilla powder (or vanilla extract)
3 tablespoons granulated sugar
⅓ cup melted unsalted butter
2 large eggs
1¼ cup buttermilk
½ cup chocolate chips, extra for topping the waffles
Nutella for topping
Instructions
Preheat waffle maker.
In a mixing bowl, whisk together all of the dry ingredients: baking powder, baking soda, flour, sugar and salt, and vanilla powder.
In another mixing bowl, whisk together all of the wet ingredients: eggs, melted butter, and buttermilk.
Transfer the wet ingredients into the bowl of dry ingredients and whisk together. Add chocolate chips to the mixture.
Cook in your waffle maker according to the manufacturer's instructions.
Top with nutella and chocolate chips to your heart's content!