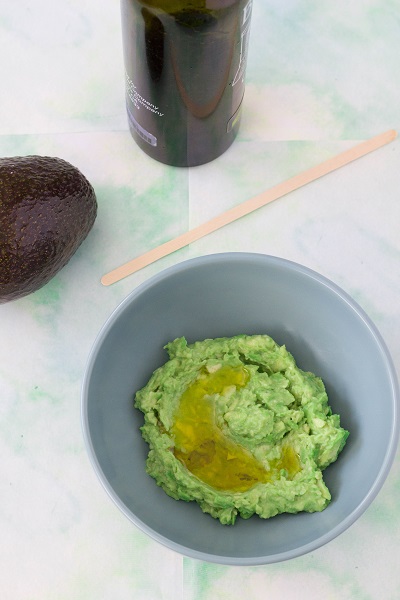 This is one of my favorite masks to soothe and moisturize dry skin, and the best part is that it delivers immediate results!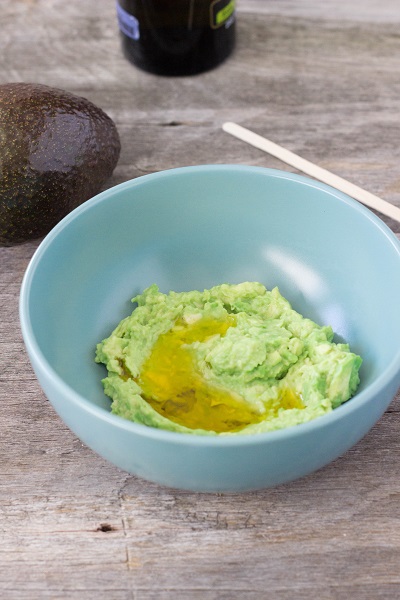 I like to keep things simple, so this face mask has just 2 ingredients- olive oil and avocado – which you probably already have in your kitchen. The good fats in olive oil and avocado nourish dry, aging skin. It's best to use this face mask after spritzing your face with water. This will allow the fats to seal the moisture into your skin. Also, the antioxidants in extra virgin olive oil will help your skin battle off signs of aging.
I put this mask on the other day before going out to dinner with friends. Of course, the second I put it on, I realized that I needed to get the clothes that I was going to wear from the dryer in the laundry room. I ran into some people on the elevator who gave me some weird looks, but what can I say? I love this mask so much that I wasn't willing to wash it off so quickly!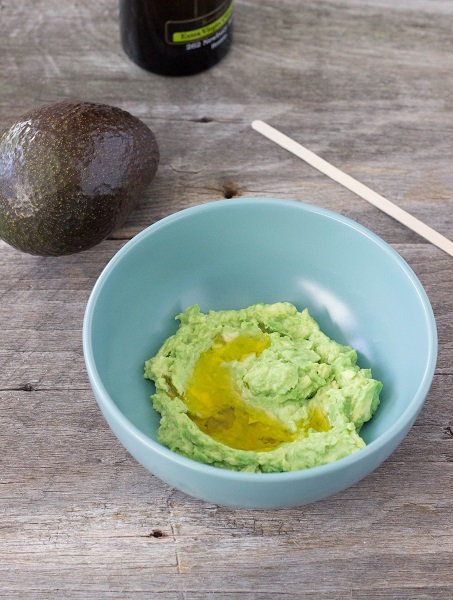 Tanney: "What do you have on your face? You look like Shrek."
Avocado Olive Oil Face Mask notes:
-It's important to make this mask with the best quality olive oil that you can find. You might be surprised to know that many of the olive oils found in supermarkets have cheaper oils mixed in as fillers. These oils are not as healthy to eat, plus they will clog pores. I get my olive oil from Boston Olive Oil Company-if you live in the Boston area, it's definitely worth checking out!

Avocado Olive Oil Face Mask
Ingredients
¼ avocado
¼ tsp extra virgin olive oil
Instructions
Combine avocado and olive oil together and apply to your face. Keep the mask on until it dries a bit, approx 10 minutes, then rinse off with lukewarm water.