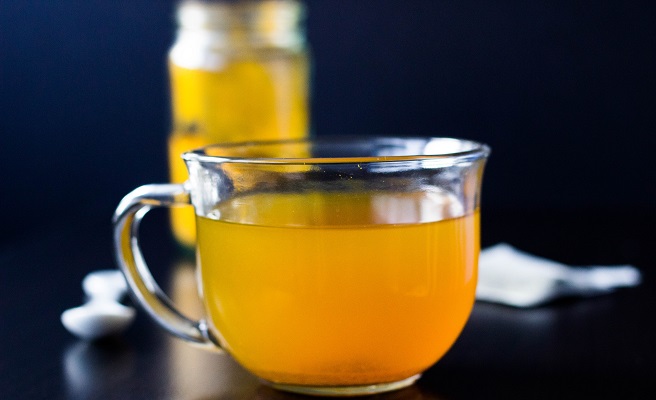 Getting sick is the worst. The nose drips, the throat aches… need I continue? Only bowls of piping hot chicken noodle soup and warm sips of turmeric tea can get me through the day.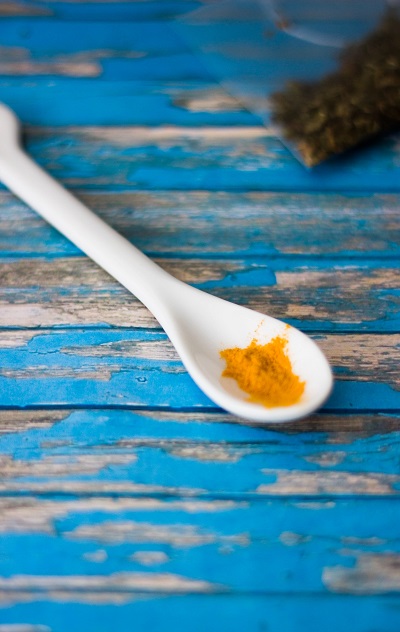 I made this fragrant elixir to help me stay hydrated and battle off the bugs. Aromatic mint leaves open up the nasal passages, while turmeric, ginger, and cinnamon help turn the body's immune cells into ninjas. Honey moisturizes and soothes a raw, sore throat.
When you first look at turmeric's mesmerizing golden color, you just know that it'll give you superpowers. I tried to use this to my advantage by creating homemade turmeric skin bronzer for a summery sunkissed glow. Brilliant idea, right? Don't go there- it was goopy and I ended up looking like I had mustard on my face.

Tanney: "Will this turn me into a superhero? If so, more please"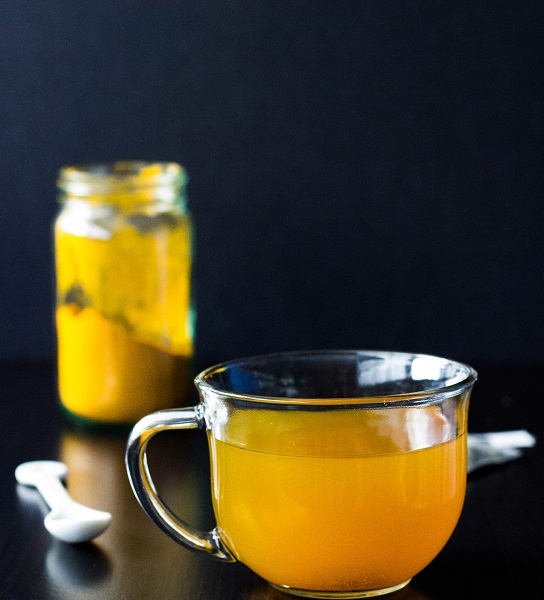 This turmeric tea is a force to be reckoned with! Take that, cold virus!
Turmeric Tea notes:
1. I used a mint tea that contains only peppermint leaves, since I'm not a huge fan of spearmint.
2. Feel free to substitute mint tea with your favorite tea instead.
3. The black pepper in this turmeric tea helps the body absorb turmeric better.
4. You can find turmeric at most grocery stores these days. Local Indian stores also sell turmeric at an inexpensive price.

Turmeric Tea
Ingredients
1 peppermint tea bag
1 cup hot water
1.5 tsp chopped ginger
⅛ tsp turmeric
⅛ tsp cinnamon
1 tbsp raw honey
dash of black pepper
Instructions
Steep tea in hot water.
In a separate cup, mix together all of the dry ingredients. Add the steeped tea to the cup and sweeten with honey!