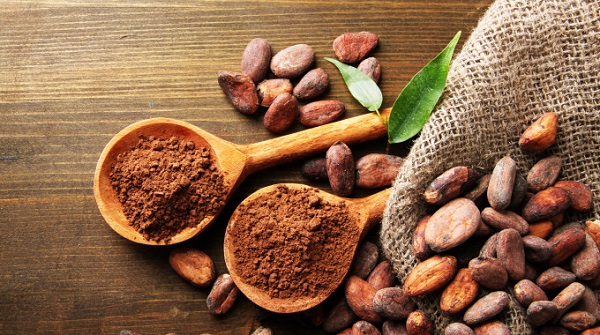 Cacao Basics:
According to the book Chocolate: A Global History, the chocolate tree, named Theobroma cacao, grows near the equator. The Mayans settled in lands that grew cacao around 250 CE, and picked, dried, and roasted the beans. Afterwards, the beans were ground with a mortar and pestle into a rich paste flavored with chili peppers, vanilla, and flowers. This paste was added to liquid for a drink, used in soups or gruels, or dried into cakes to form "instant chocolate" that could be eaten during traveling.
Superfood Superpowers:
Cacao is loaded with antioxidants, even more than those found in blueberries, blackberries, and red wine!
Chocolate boosts alertness, lowers stress and blood pressure, and makes you happier. Nobel Laureates love eating chocolate– maybe that's the secret ingredient to their brilliance! Cacao also works wonders for the skin. It improves skin texture, boosts moisture in the skin, and improves blood flow to the skin. A youth, brain, and stress-busting superfood? Now that's what I'm talking about.
Be A Superhero:
So… bring on the molten chocolate lava cakes (with a side of vanilla ice cream!)? Not so fast. Most of the yummy stuff contains processed cocoa. Let Mother Nature do the cooking and stick with raw cacao powder. Cacao is featured in our Chocolate Truffles recipe!
If you don't have access to cacao, here's few other ways to get your chocolate fix, listed in order from most healthiest to least healthiest: regular cocoa powder, baking chocolate, bittersweet chocolate chips, dark chocolate bars, and milk chocolate.
There are terrifying stories about the manual labor and slavery involved in making the chocolate that we love and enjoy. Children are forced to work in harsh conditions over 80 hours per week, are paid nothing, and starved. They are not given an education and are caned and beaten if they attempt to escape. Please try to purchase chocolate that is marked fair trade to ensure that workers are paid living wages and work in safe conditions.