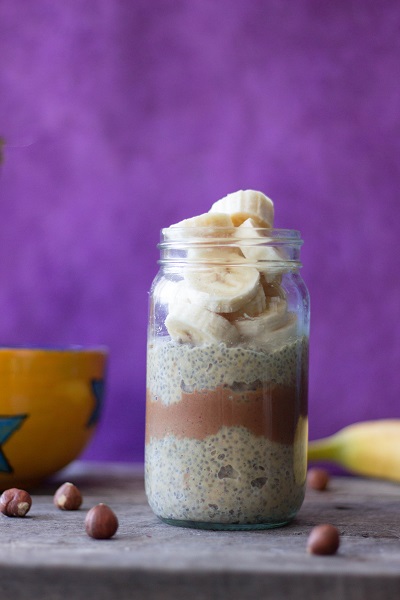 I tried to get Tanney to eat chia pudding for breakfast the other day, and she refused unless it had peanut butter and nutella in it. Weird? Interesting? Delicious? Yes, yes and yes!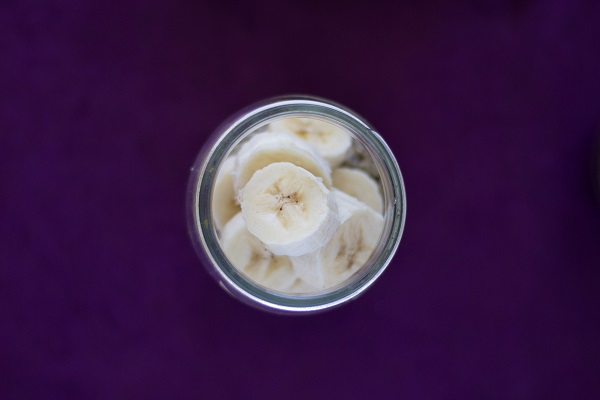 I always loved growing chia pets as a kid. Maybe it was because we both had crazy hair? Back then, I had no idea that chia seeds were so nutritious and a superfood! The Aztec warriors recognized the power of these small seeds and ate them to boost their energy levels!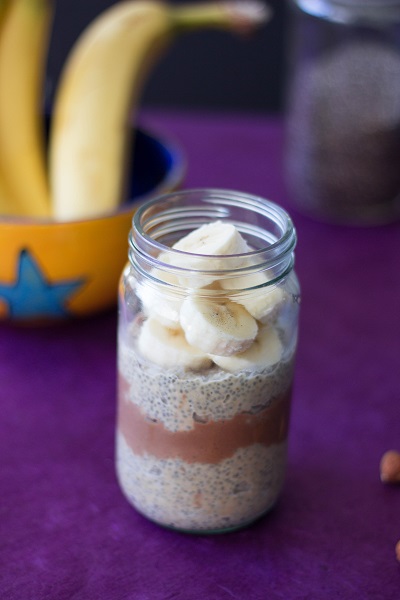 This peanut butter chia pudding has all the makings of a great breakfast. Chia seeds for energy and omega 3 fatty acids, peanut butter for protein, and nutella for a sweet start! I topped it off with some fresh banana slices too, just to make myself feel better, but Tanney clearly won this round! Ben & Jerry's would name this recipe Chunky Monkey Chia Pudding!
Peanut Butter Chia Pudding notes:
-I tried making this chia pudding with both dairy milk and coconut milk, and both variations were delicious
-Endurance athletes sprinkle chia into their drinks, since it might be a healthier alternative to carb loading before big events. If chia seeds are good enough for athletes and Aztec warriors, they are good enough for me and my marathon Netflix-watching sessions!

Peanut Butter Chia Pudding
Ingredients
3 tbsp creamy natural peanut butter
1 cup whole dairy milk or coconut milk
4 tablespoons chia seeds
1 banana
Nutella
Instructions
Blend peanut butter and milk together.
Place chia seeds in a cereal bowl. Add the peanut butter mixture and and stir thoroughly.
Refrigerate for approx 15 minutes. Once it has thickened into a pudding consistency, top with sliced bananas and Nutella.