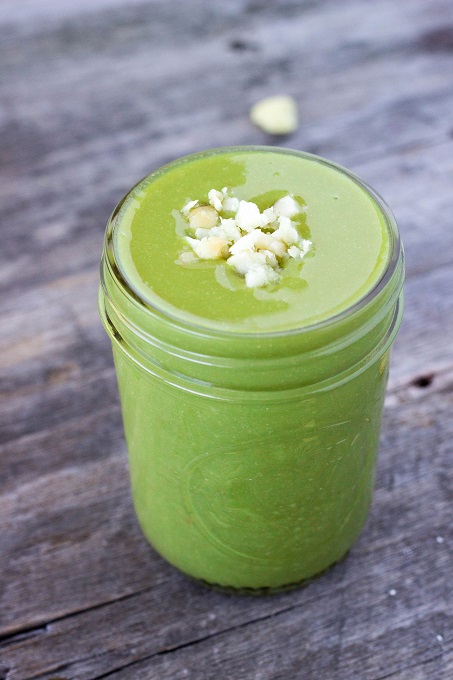 I love creamy, natural homemade nut butters, so I created this beautiful superfood matcha macadamia nut butter! If you haven't tried matcha before, you need to get your hands on some ASAP. Matcha is made from crushed green tea leaves and has a ton of health benefits. The Japanese have some of the longest life spans in the world, and they love to drink cups of matcha daily. I'll have what the Japanese grandmas and grandpas are having, please! In fact, matcha is so prized and valued that it's used in Japanese tea ceremonies. You can also find matcha in a variety of Japanese desserts. In addition to the health benefits of matcha, raw macadamia nuts are a great source of protein and healthy fats.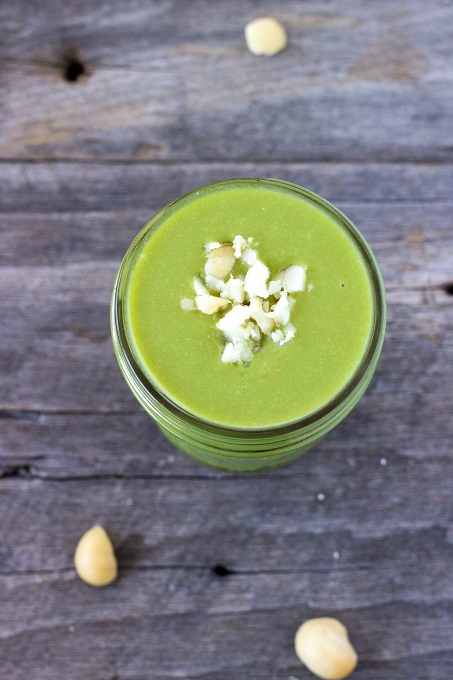 I mean, look at this gorgeous color! This isn't your ordinary brown peanut butter. This matcha macadamia nut butter is something special. This is the Lady Gaga of nut butters… something that will turn heads!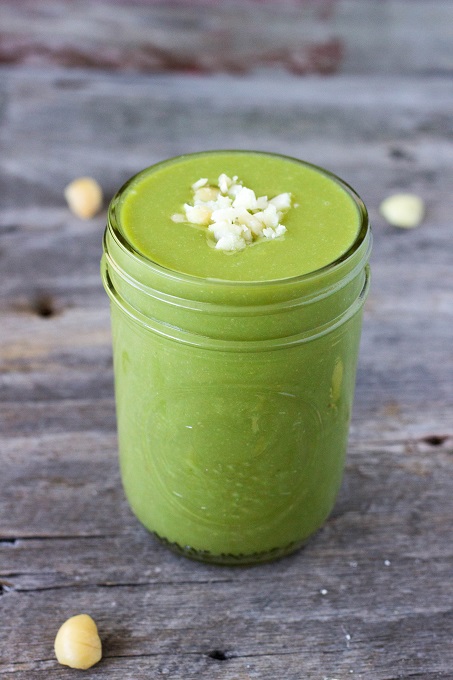 Matcha Macadamia Nut Butter notes:
-This would be great on bread or bagels in the morning for a nutritious breakfast on the go.
-Different brands of matcha vary in taste. My favorite matcha is listed in our pantry.

Matcha Macadamia Nut Butter
Ingredients
2 cups macadamia nuts
¼ cup coconut oil
1 tsp matcha
1 tbsp maple syrup (or to taste)
Instructions
Preheat oven to 350 degrees F.
Spread raw macadamia nuts onto a cookie sheet and roast in the oven for 10 minutes.
After the nuts cool, process in food processor until finely ground.
Add matcha, coconut oil, and maple syrup to the food processor and process until smooth. You may need to scrape down the sides every few minutes. If the mixture looks dry, keep processing, it will eventually turn creamy.
Refrigerate until the matcha macadamia nut butter thickens to desired consistency.