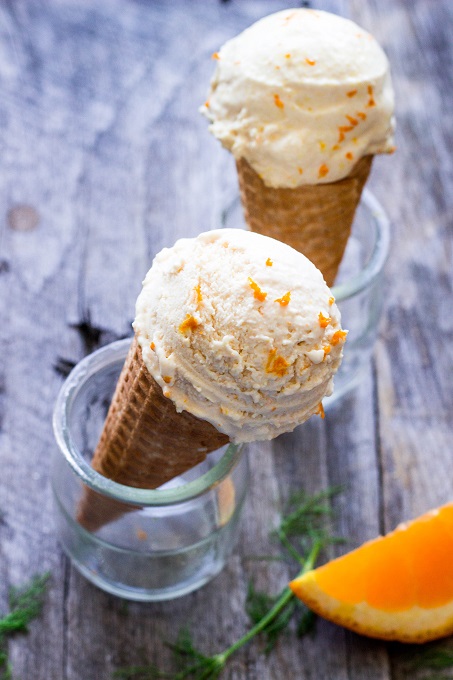 Get ready for Fennel Orange ice cream!
Fennel has a mild flavor that is reminiscent of licorice, so we caramelized it and then combined it with orange zest to create the most divine ice cream that we've ever tasted. It's light, refreshing, and delightful!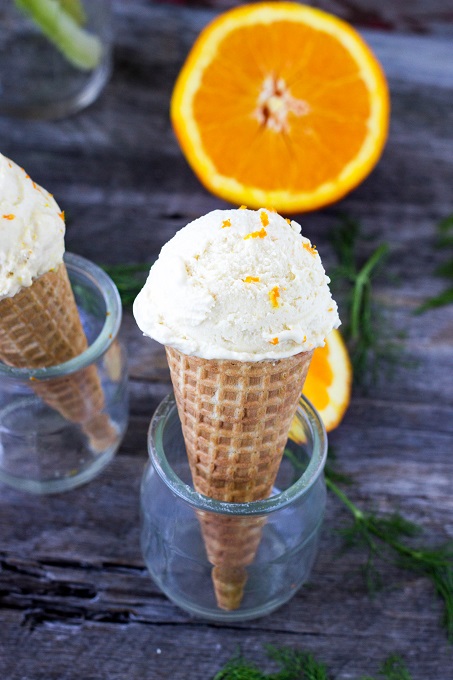 Not only is fennel delicious, but it's also loaded with health benefits. It contains a phytonutrient called anethole, which has been shown in studies to be an anti-inflammatory and anti-cancer agent. Fennel is also a good source of folate and potassium. In India, fennel seeds are commonly eaten after meals to freshen breath and improve digestion.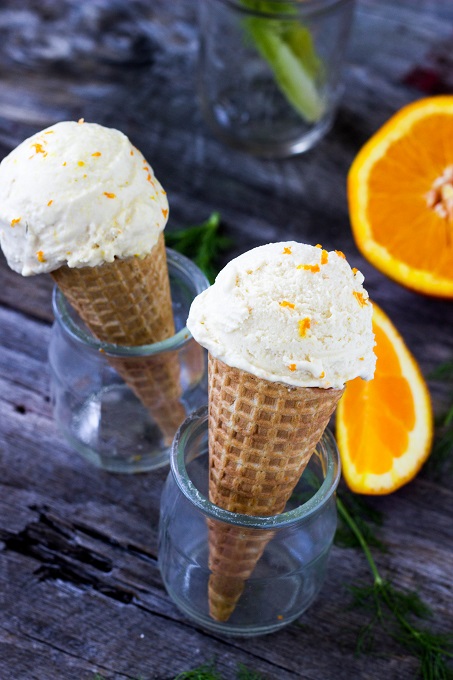 Grab some milk and cream and start making this homemade caramelized fennel and orange ice cream! We know that you'll love it just as much as we do!
Fennel Orange Ice Cream notes:
-The bulb, stalks, and leaves of fennel are all edible. Save the feathery green leaves to use as herbs in your other dishes!

Fennel Orange Ice Cream
Ingredients
1 tbsp unsalted butter
1 fennel bulb, diced
1.5 cups milk (organic and grassfed if possible)
1.5 cups heavy cream
⅓ cup + ½ tbsp organic cane sugar
3 tsp orange oil
zest of 1 orange
Instructions
Freeze your ice cream maker bowl the night before you plan to make this ice cream.
In a medium sized pot, caramelize the fennel by sautéing it in butter and ½ tbsp of sugar. Once the fennel is golden brown and fragrant, remove from heat.
Whisk milk, cream, sugar, and zest together. Add the caramelized fennel and simmer on medium low heat. Scald the mixture once and remove from heat. Cover and let it steep for about 3 hours in the refrigerator.
Puree in a blender and then strain through a sieve.
Pour the mixture into the ice cream maker bowl and follow the manufacturer's directions to make ice cream.