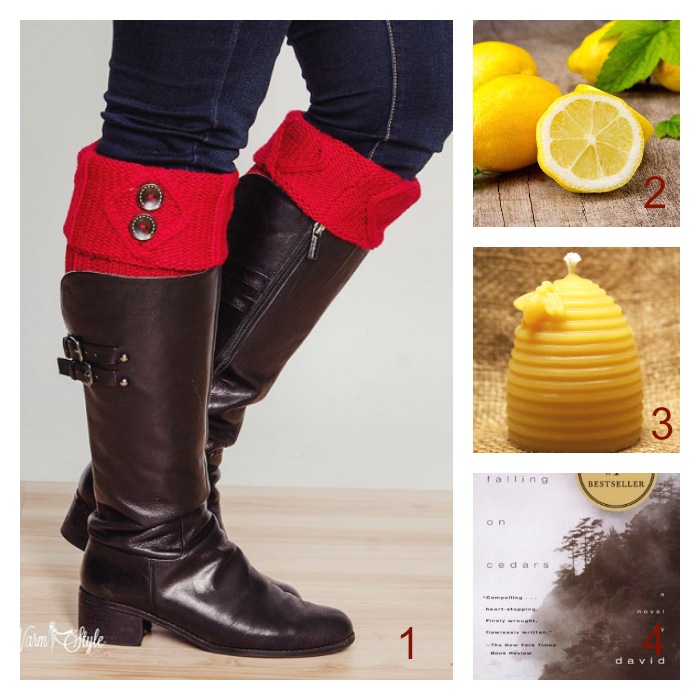 Here are our favorite winter things. ETG's winter wish list!
1. These boot cuffs by Stay Warm in Style look comfy and fun, check out her shop on Etsy! We have been spotting cozy boot cuffs all across Boston this winter season.
2. A splash of vibrant citrus really brightens up dreary winter days.
3/4. Nothing beats reading a good book by candlelight! We're loving Snow Falling on Cedars by David Guterson and these handmade beeswax candles by Bee Natural Hives.