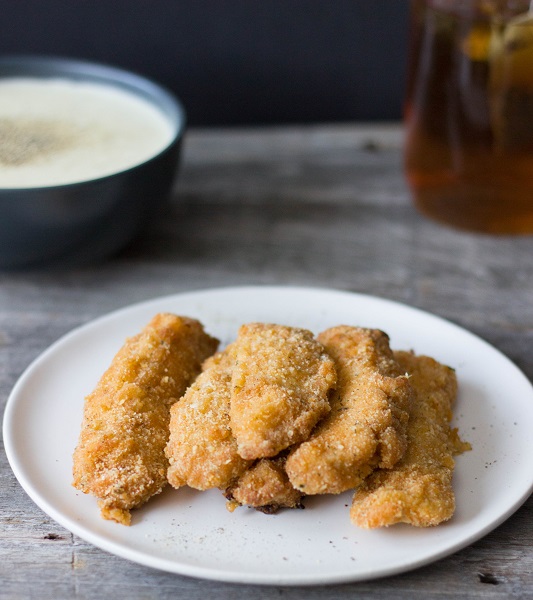 My sister threatened to take my name off this blog if I didn't post this recipe. It's that good. And this is high praise coming from a Southerner!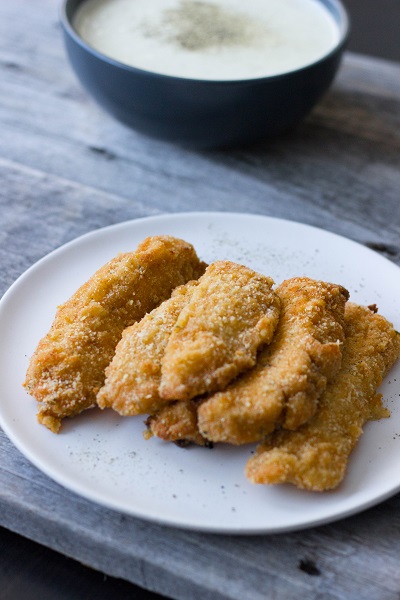 Growing up, my sister and I struck a deal with our parents. If we both got straight A's on our report cards, we would get to eat out at the restaurant of our choice. Since our town was small, we didn't have that many restaurants to choose from, so we went to Dairy Queen. Our meal of choice was a chicken finger basket. It came loaded with crispy chicken tenders, warm gravy, piping hot fries, and a slice of thick Texas toast. Maaaan, it was good.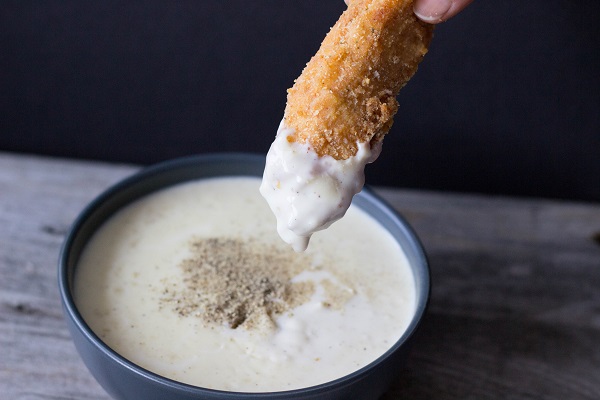 These chicken tenders were so easy and fun to make! They will immediately warm up your heart and your kitchen with a little touch of the south. We couldn't wait, so we dipped them into warm gravy while the pot was still cooling on the stove!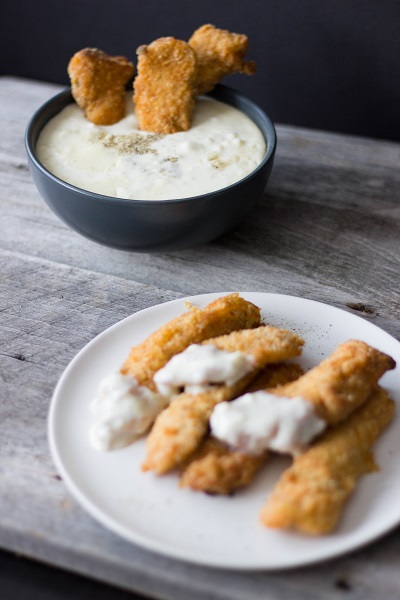 Tanney: "It looks like those are sitting in a hot tub. "
Baked Chicken Tenders notes:
-Feel free to add cayenne pepper to the breadcrumbs if you want an extra spicy kick!

Baked Chicken Tenders
Ingredients
1.5 cups buttermilk
1 lb chicken strips
2 tsp salt
1 tsp pepper
2 tsp paprika
1.5 cups Italian seasoned bread crumbs
olive oil
Instructions
Preheat the oven to 450 degrees F.
Combine all of the ingredients except for the bread crumbs and olive oil in a large bowl. Marinate the chicken in the fridge for 6 hours.
Pour the bread crumbs into a dish. Evenly coat the chicken strips in the bread crumb mixture.
Place the strips on a baking sheet lined with parchment paper and generously drizzle the strips with olive oil. Bake until until the chicken is cooked and the strips are golden brown, approx.15 minutes.